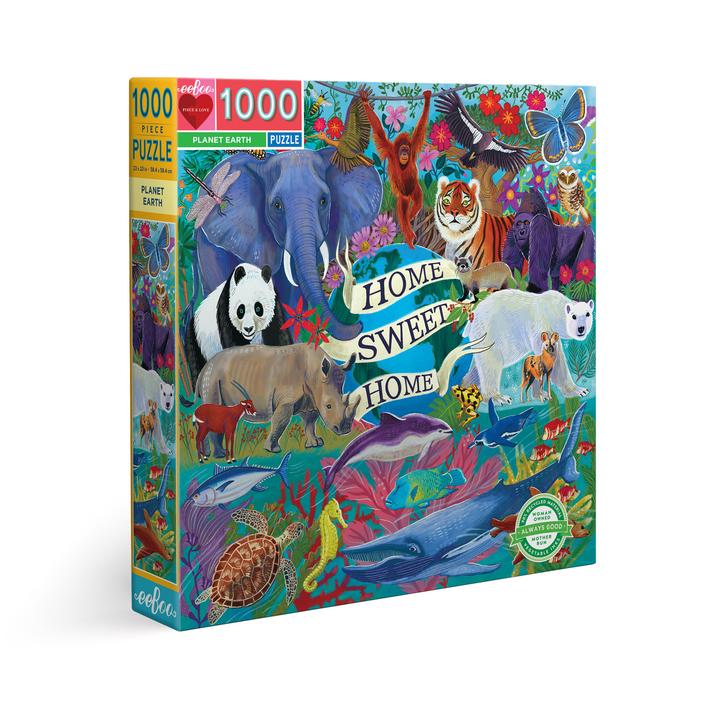 Planet Earth 1000 piece puzzle
Piece count: 1,000
Dimensions: 23 x 23 inches
Box size: 11 x 11 x 2 inches
High-quality jigsaw puzzles for adults, with glossy, sturdy pieces (and minimal puzzle dust!)
Full-color image reference print included inside
Animal identification key included!
Original artwork by Cynthia Cliff
Jigsaw Puzzles Made Fresh!
A vibrant celebration of some our planet's endangered plants and animals. An identification key is included. Artwork by Cynthia Cliff features a variety of colors and textures, making this a great puzzling image. Our 1,000-piece jigsaw puzzles are thoughtfully commissioned and beautifully designed to offer a screen-free, relaxing way to practice contemplative mindfulness or share a gentle cooperative activity with friends and family. 
---
---
More from this collection