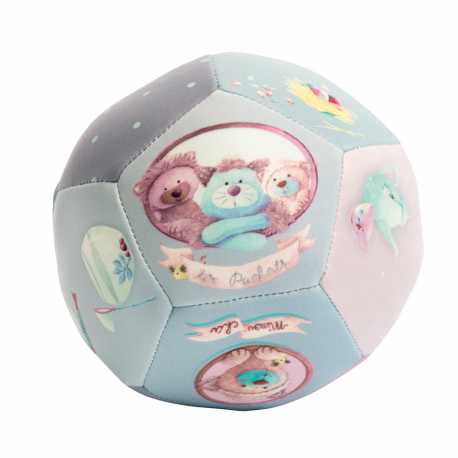 Les Jolies Pas Beaux Soft Playballs
Featuring the pleasant colors of the Les Jolis pas Beaux collection, this is the perfect soft ball to toss around inside or out. Measuring 4-inches wide, this toy is safe for tots aged 0+.
A collage of different fabrics and textures, the fun critters of the Jolis pas Beaux collection love to sleep beneath your little one's pillow and share in the telling of bed and nap-time stories. With a cat, cow, dog, duck, mouse and sheep to choose from, you'll be sure to find the perfect companion for your tot - or, keep the friends together by collecting the whole bunch!
---
---
More from this collection