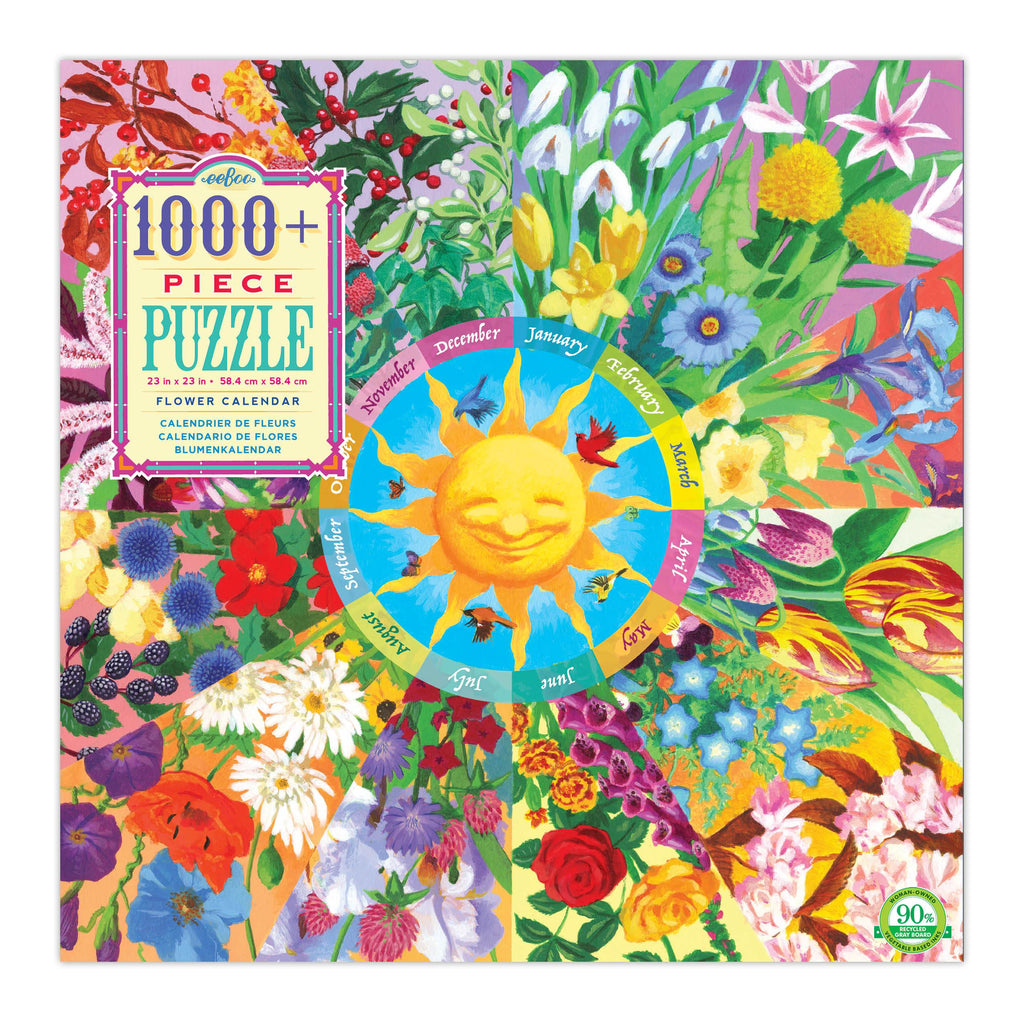 Flower Calender 1000 piece puzzle
Even through the melted snow,
A crocus bravely starts to grow.
Other flowers then appear,
Different kinds throughout the year.
Do this puzzle, don't delay!
Complete a through-the-year bouquet!
Puzzle your way through a botanical year. 1000 Piece Jigsaw Puzzles are a great activity for the whole family to enjoy. Designed to be done from any side, no one has to work upside down. Includes a chart of all the flowers' names. 
Kevin Hawkes is the illustrator of the Flower Calendar Puzzle.
Puzzle: 23" x 23"
Full color insert
1000 pieces
---
---
More from this collection