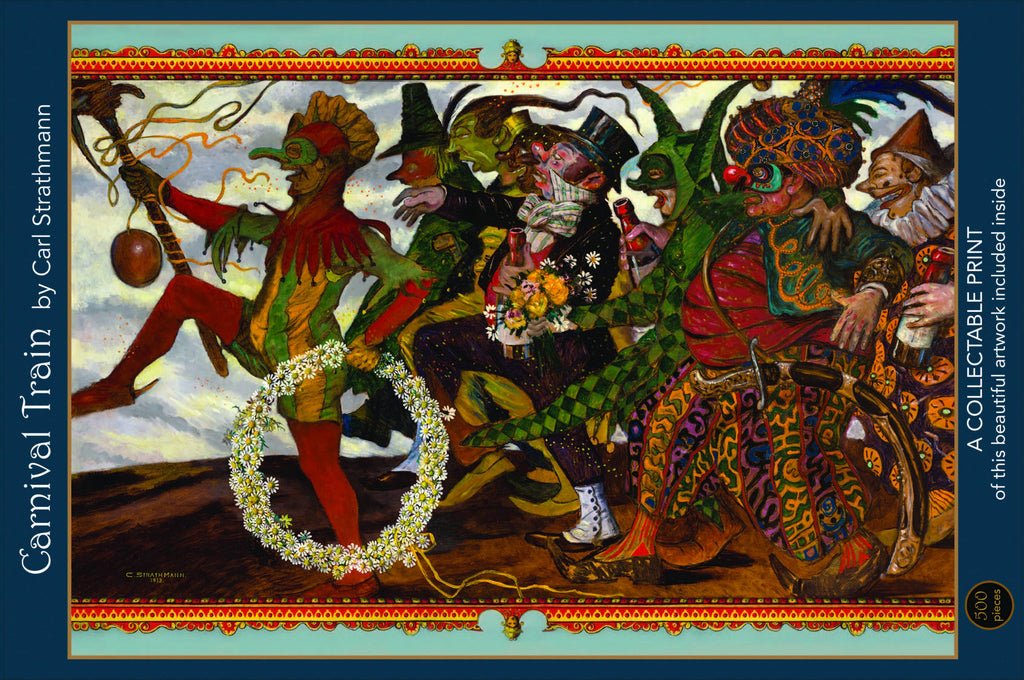 Carnival Parade 500 piece puzzle
Carl Strathmann (1866 - 1939) was an Art Nouveau painter from Munich, Germany. His work is reliant on an ornate style and meticulous attention to detail that is applied to fairy-tale caricature figures, creating beautifully intricate designs bordering on the fantastical. "Carnival Parade" is full of the artist's bizarre imagery, unique personality, and symbolism, which had earned the German painter great admirers of his art from around the world.
Each puzzle includes a high quality print, a resealable bag, and a box-top stand.
Art & Fable Puzzles feature working artists. Their puzzles have an appealing texture with a no glare finish. A&F puzzles, the boxes, and inserts are made from recycled paper and are fully recyclable. 
Puzzles dimensions 18.90"X13.4" 480mmX340mm
---
---
More from this collection