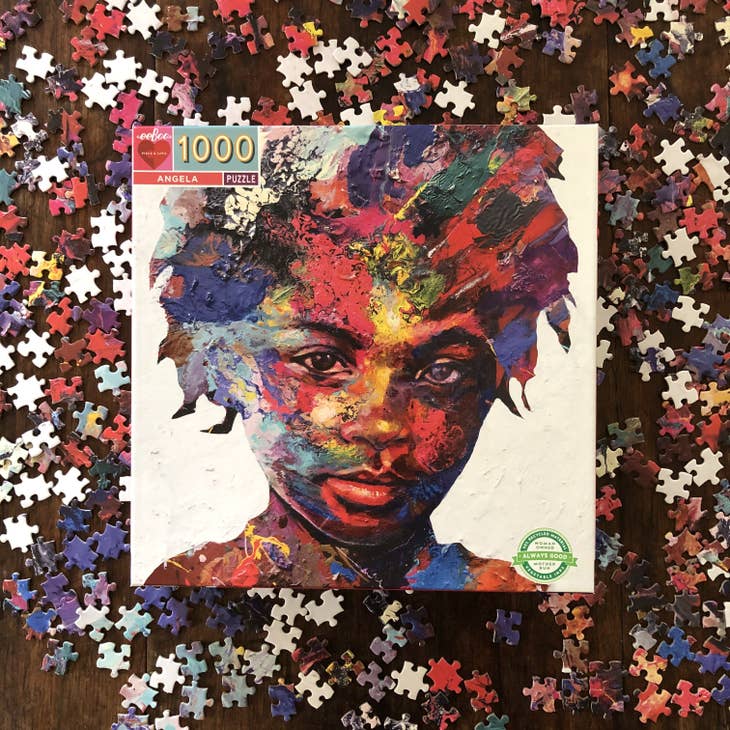 Angela 1000 piece puzzle
Angela is a beautiful and visually arresting image from our 1000 piece puzzle collection. The artist uses thickly layered paint on a canvas made of found objects and scrap metal to create poignant portraits of people he photographs on the streets of London.
This challenging puzzle features the work of the talented artist Matt Small, who describes his subjects as "young, dispossessed people, individuals who feel undervalued, who do not have a voice and who are often overlooked."
Puzzles are a great activity for groups and families Full color insert included Box: 11" x 2" x 11" Puzzle: 23" x 23" Sustainably sourced: 90% recycled materials, printed with vegetable-based inks.
---
---
More from this collection