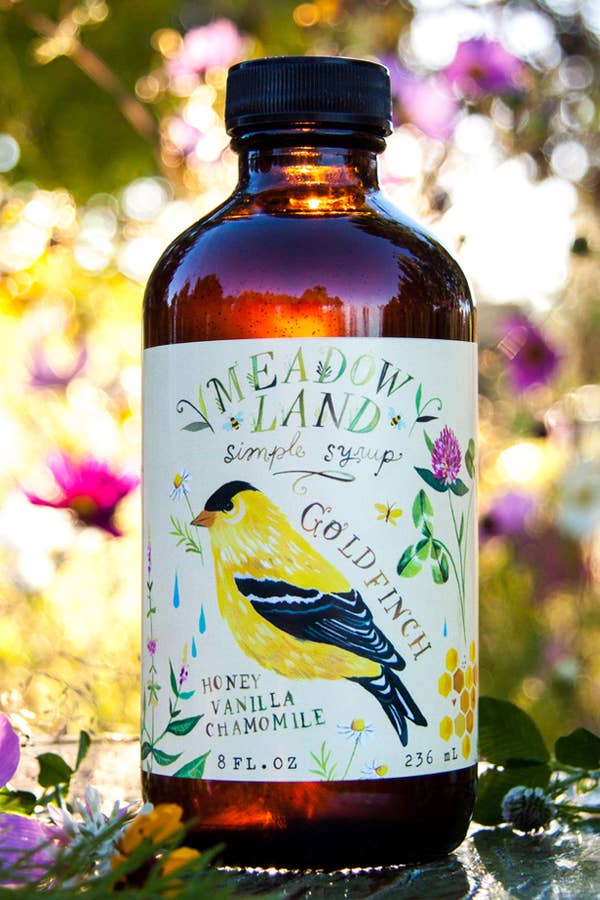 Meadowland Syrup: Goldfinch Honey Vanilla Chamomile
Oregon-made, handcrafted simple syrup to sweeten your morning coffee and your end-of-day whiskey cocktail! This blend was inspired by warm & breezy summer mornings.
• Tasting Notes: morning sun, soft vanilla, birdsong, honeycomb, chamomile flowers
• Ingredients: pure cane sugar, water, chamomile, honey, vanilla bean, cream of tartar
• 236 ml (8 FL. OZ) of magical goodness!
Once opened, keep refrigerated for optimum freshness. ​
Meadowland is a collaboration between Katie Daisy and Kathy Irwin, based out of Bend, Oregon. Both work together to develop unique and delicious flavors that are deeply inspired by Katie's rural upbringing on the prairie. They hope their simple syrups conjure feelings of joy, wonder, and warm memories of summers past. 
---
---
More from this collection